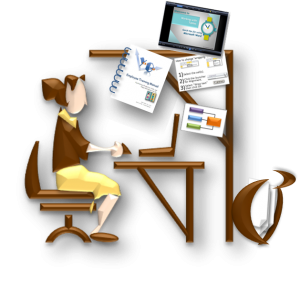 P.D. Sherman Associates was born in October, 1989.  Its birth was the result of the sale of Crwth Computer Courseware, a medium-size company that developed computer-based training for PC and mainframe applications. 
Fifi Klein―Fifi Sherman at the time―took the skills she acquired managing, creating, and developing PC courseware and set out on an experimental path of her own. 
20+ years later, the path continues to lead the way towards fulfilling a passion for helping people learn how to use their tools efficiently, confidently, and successfully.  Based in Marina del Rey, Fifi services the Los Angeles area and beyond.