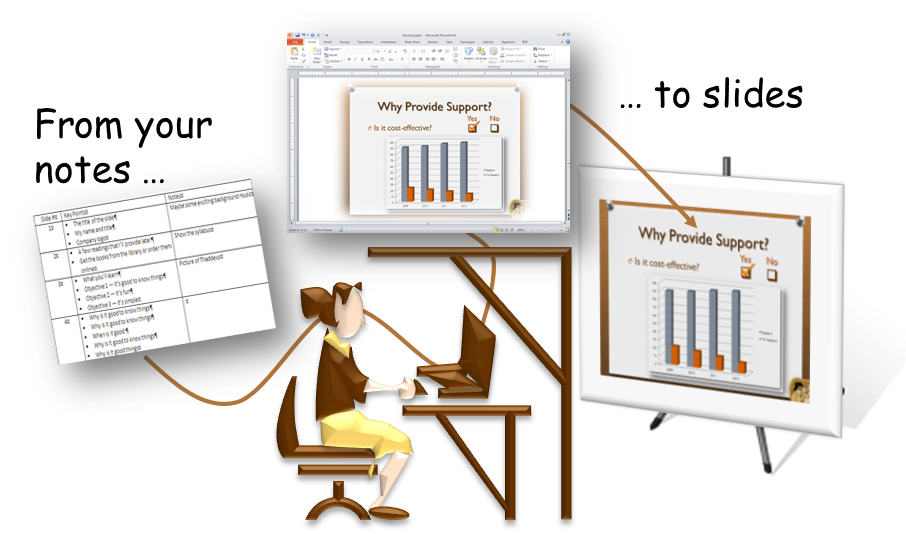 Are you an instructor who needs slides for your classes?
Are you the owner of a small business who needs slide decks to help market your services?
Would you like to add audio to your slides and create self-running videos?
Would you like to learn how to create engaging, animated presentations that are customized just for you without taking a "generic" course that doesn't target your exact needs?
Please contact Fifi to discuss how we can be most helpful to you!